For the last 6 years MYEEP has celebrated summer by throwing it back to the original summer job… the ice cream scooper! Local ice cream shops agree to donate a portion of their sales on one day to MYEEP. On that day, our Counselors-In-Training take to the streets and help bring energy, enthusiasm and of course, sales, to our sponsors! The fundraiser also takes over Instagram (#icecreammyeep) and is not only outrageously fun but all proceeds go towards youth employment!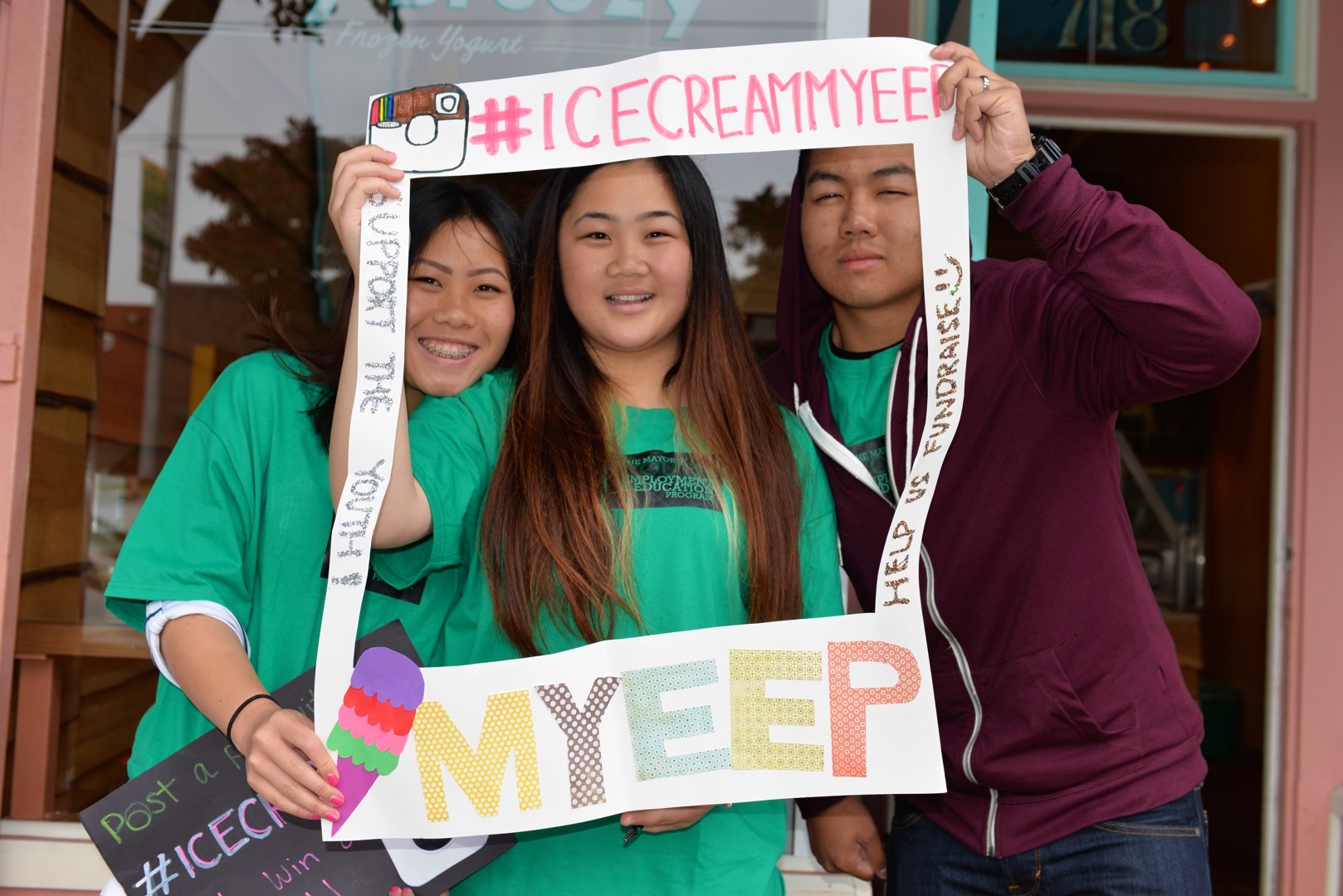 Interested in becoming a sponsor?
Find out more information by contacting info@myeep.org!