The Salesforce.com Foundation has partnered with MYEEP over the last 8 years to execute BizAcademy. This program is implemented in 7 different countries and works with youth who want to learn more about entrepreneurship. A group of youth is selected to join the corporate world for a week at the  Salesforce.com headquarters and get hands-on and real-world business experience.
Due to the overwhelming success of the weeklong Design Academy, MYEEP & the Salesforce.com Foundation decided to expand the program in 2014 to include, Biz University. Learn more about these unique opportunities below!
---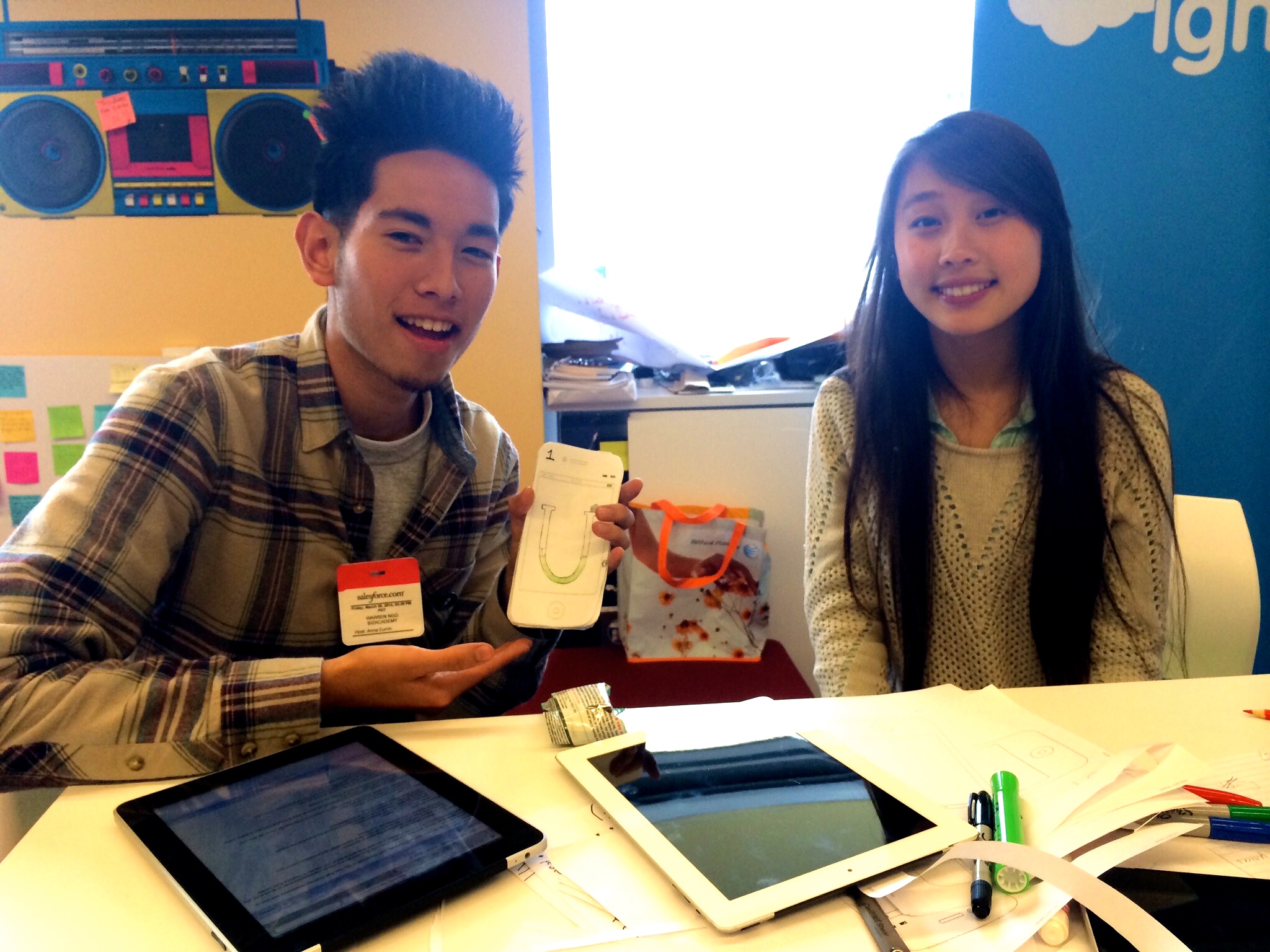 BizUniversity launched in 2014 and served as a precursor to the more intensive Design Academy. Over 60 youth were brought into Salesforce.com Headquarters on 3 different occasions to explore the Marketing, Sales & Technology departments. Each workshop was facilitated by department leads and included a presentation, activity and tour. 
High School youth who are participating in programs at JCYC are eligible to apply in the Spring. However, in order to be eligible to apply for Design Academy, attendance at all 3 BizUniversity workshops is mandatory.
BizAcademy is a five-day intensive course designed to teach basic business and entrepreneurial skills to San Francisco high school students during their Spring Break. 15 MYEEP youth work in small teams and develop a mobile app from conceptual ideation to wire framing to development . Funded by a grant from the Salesforce Foundation, the program helps youth to develop marketing, sales, public speaking, and financial skills. Local business leaders and Salesforce.com volunteers are on-site to mentor students throughout the week.
Interested in applying?
---
Applications for BizAcademy are currently on hold. For more up to date information, please send us an email at info@myeep.org